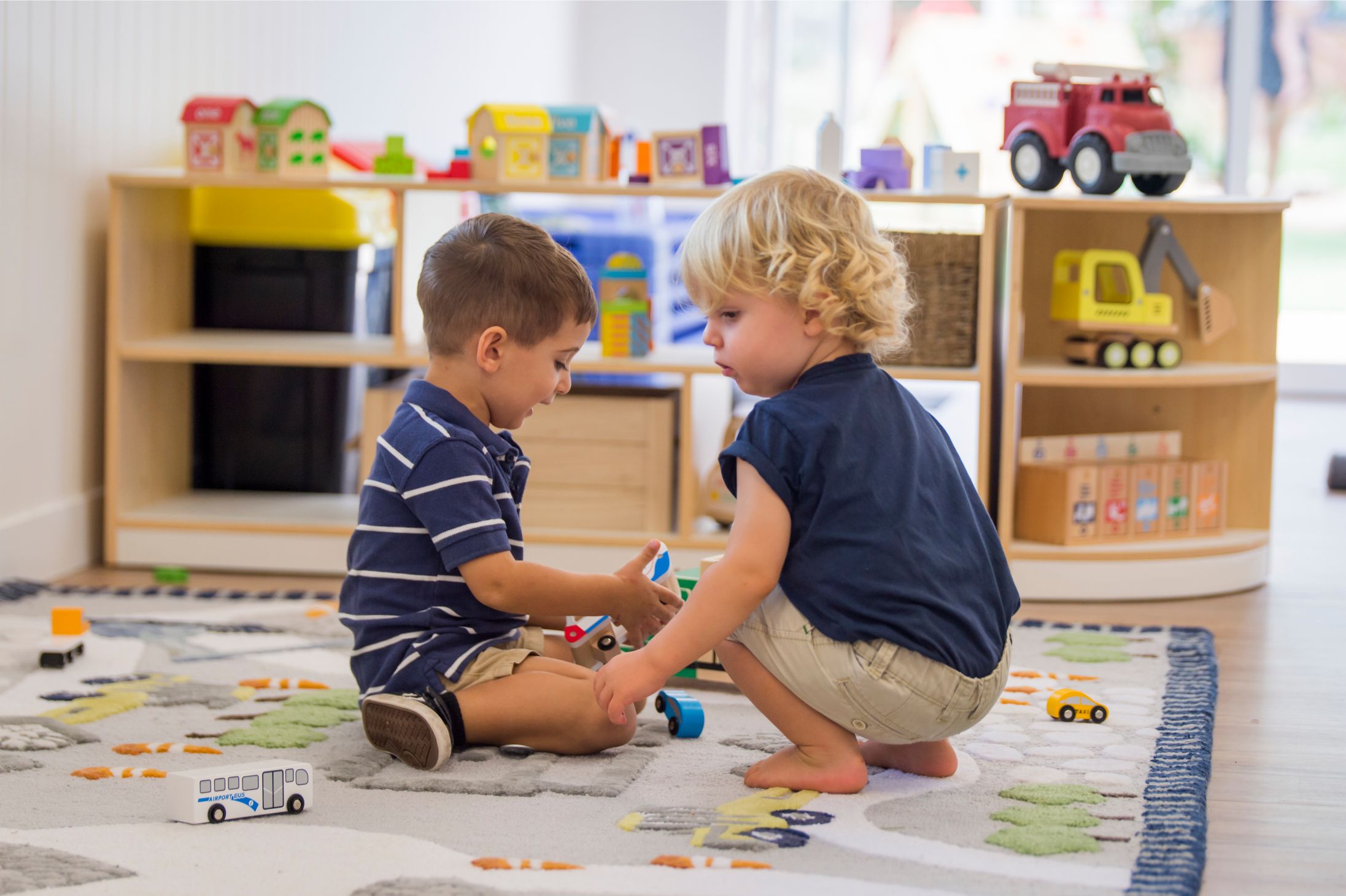 "Always kept up to date"
Kiddiwinks is the perfect mix of fun and learning combined with indoor and outdoor play. The teachers are friendly, caring and create a very safe environment. The huge outdoor space provides a range of activities for the kids. I'm always kept up to date and informed about how my daughter is going and what she does each day. We couldn't be happier with Kiddiwinks.
– Katie & Ben
"Look after the children's individual needs"
My two girls have been going to Kiddiwinks since it opened. They are both absolutely loving it! My 4year old has so much stimulation and fun with all of the teachers and the friends she has made – not too mention the amount she is learning every day. My 10 month old was a bit tricky in her early months so naturally I was concerned about how she would transition to the daycare environment but she is equally loving her time at Kiddiwinks. The staff have been so caring and look after the children's individual needs so well that it makes me feel happy when I drop the girls off in the morning to know they are in such good hands! Honestly couldn't recommend Kiddiwinks more!
– Sophie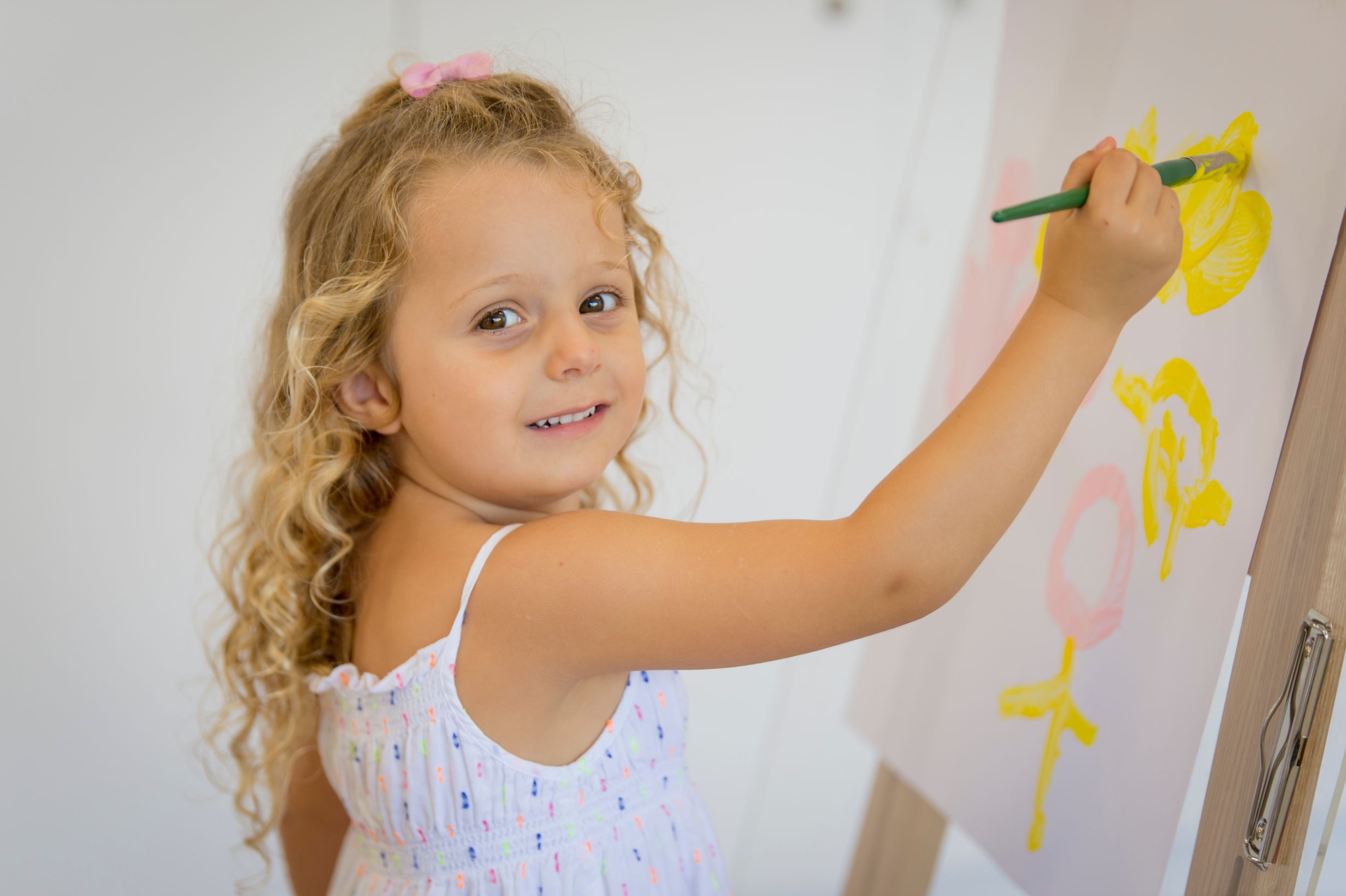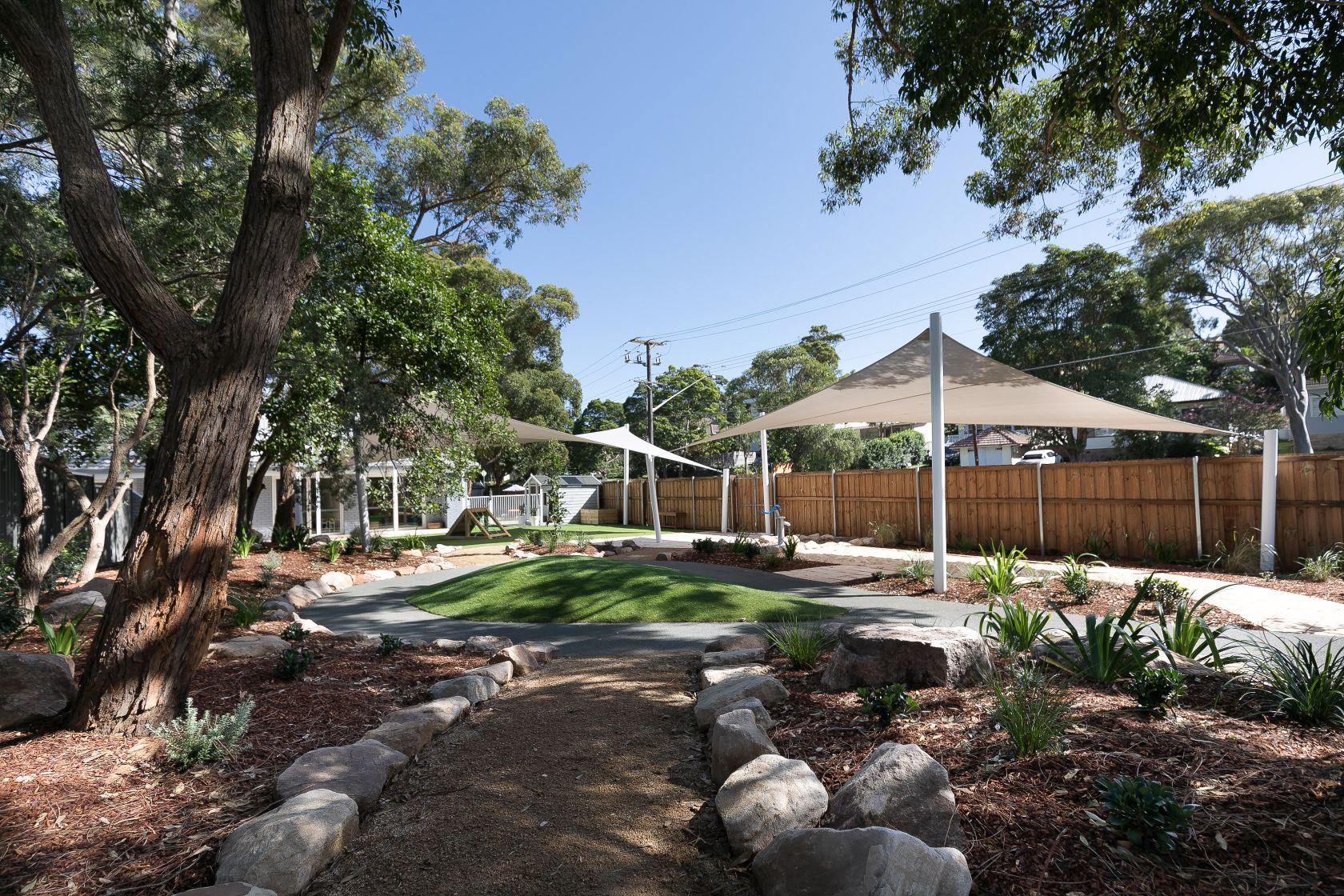 "Large outdoor play area"
Our little girl is so excited to go to kindy now. It's clear she feels really cared for. The staff are so professional and invested in the wellbeing of the children. It's refreshing to find a daycare that is not owned by a corporate chain and still feels personal. The food is excellent, facilities are beautiful and modern with a large outdoor play area. I'm so glad my daughter has this kindy as her platform before launching into school next year.
– Natasha
"Loving, kind and nuturing environment"
Thank you too Toni, Nicole and the ladies at Kiddiwinks for providing such a loving, kind and nurturing environment for Tanner. Kindy has now become our negotiation tool and Tanner absolutely loves the beautiful centre and all his educators. We are so lucky we have finally found that nurturing environment where he feels at home, which makes it so much easier for us leaving him at Kiddiwinks and for pick ups and drop offs. The lovely art work we get to see at the end of everyday and the wonderful photos and write up of what Tanner is doing each day makes us feel like we are very much part of his day. Thank you so much for taking the best care of our little guy! Kiddiwinks is exactly what we were looking for!
– Sammi and Tom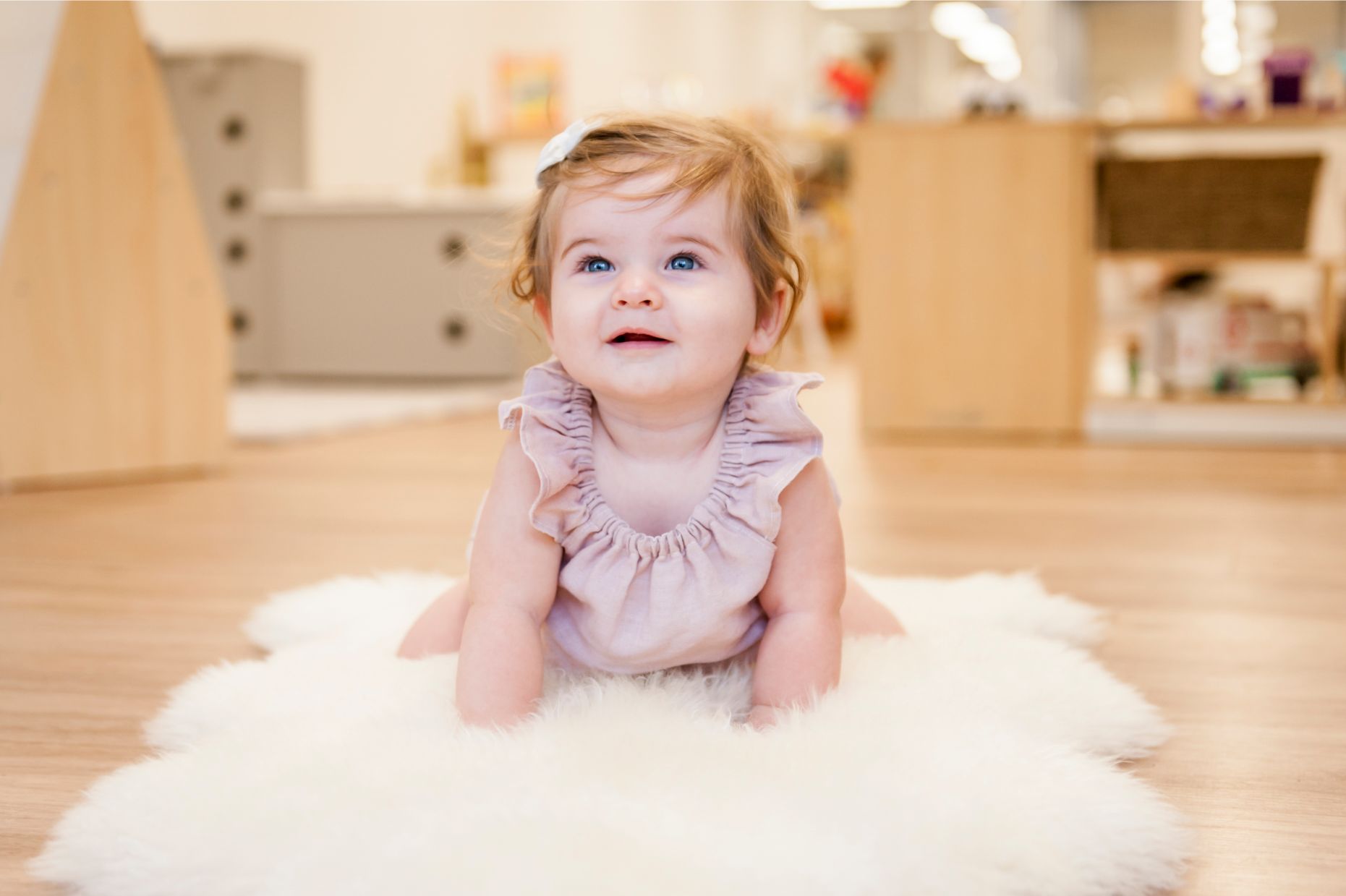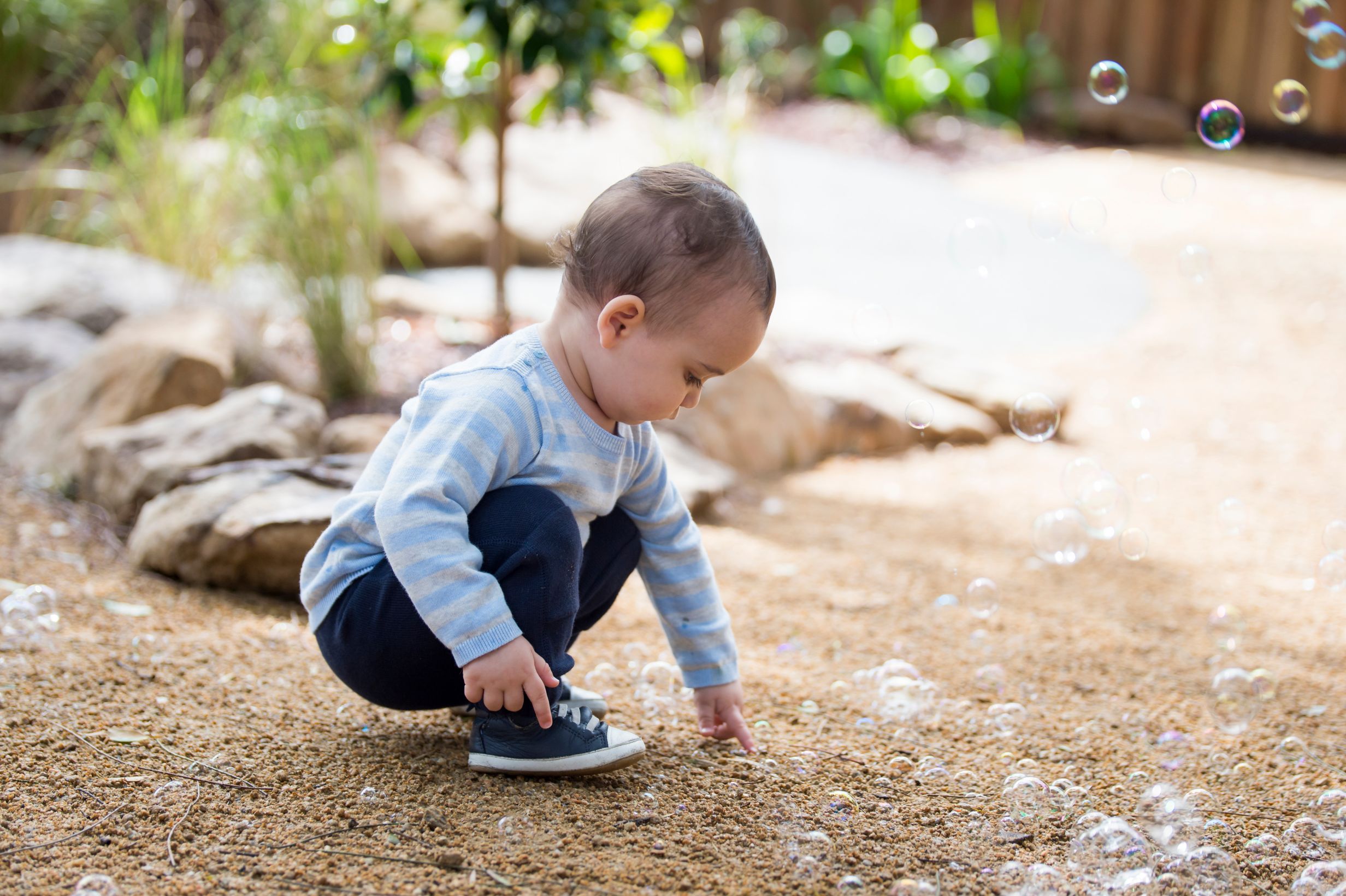 "Gorgeous space for the kids to explore"
Since I first walked into Kiddiwinks I knew it was where I wanted my son to go. Kiddiwinks has a gorgeous space for the kids to explore, learn and play and I love the location, central and convenient. Nicole and Toni are a dedicated team and put everything into making the kids days fun filled and productive! My son never looks back when he walks in, he is always so excited to start his day there! I have seen many positive developmental changes in my son in the short time he's been going there. He loves the educators and has made some great friends already. I'm glad we found Kiddiwinks!
– Renèe Williams
"Love the natural, earthy outdoor area"
We are incredibly happy at Kiddiwinks. The educators are so switched on, engaging and genuinely interested in our child's development, it's so refreshing to see. My son needs to focus on developing his speech, when I asked the educators to give him a little extra help they were so obliging.
The center has such an upbeat, positive atmosphere and its because the children are enjoying their learning experiences.
We love the natural, earthy outdoor play area which is huge, so much room for the kids to run around, there's even enough room for a bike track!
We also love the variety of food, it takes some pressure off me knowing he is getting such nutritious food and introducing foods I hadn't thought of which is expanding my options I can offer at home. We've also had some of their take home meals which is such a good back up for the days I don't have time to cook.
Thank you Kiddiwinks, we've found our home away from home, it's really just a happy place to be.
– Alex and Jono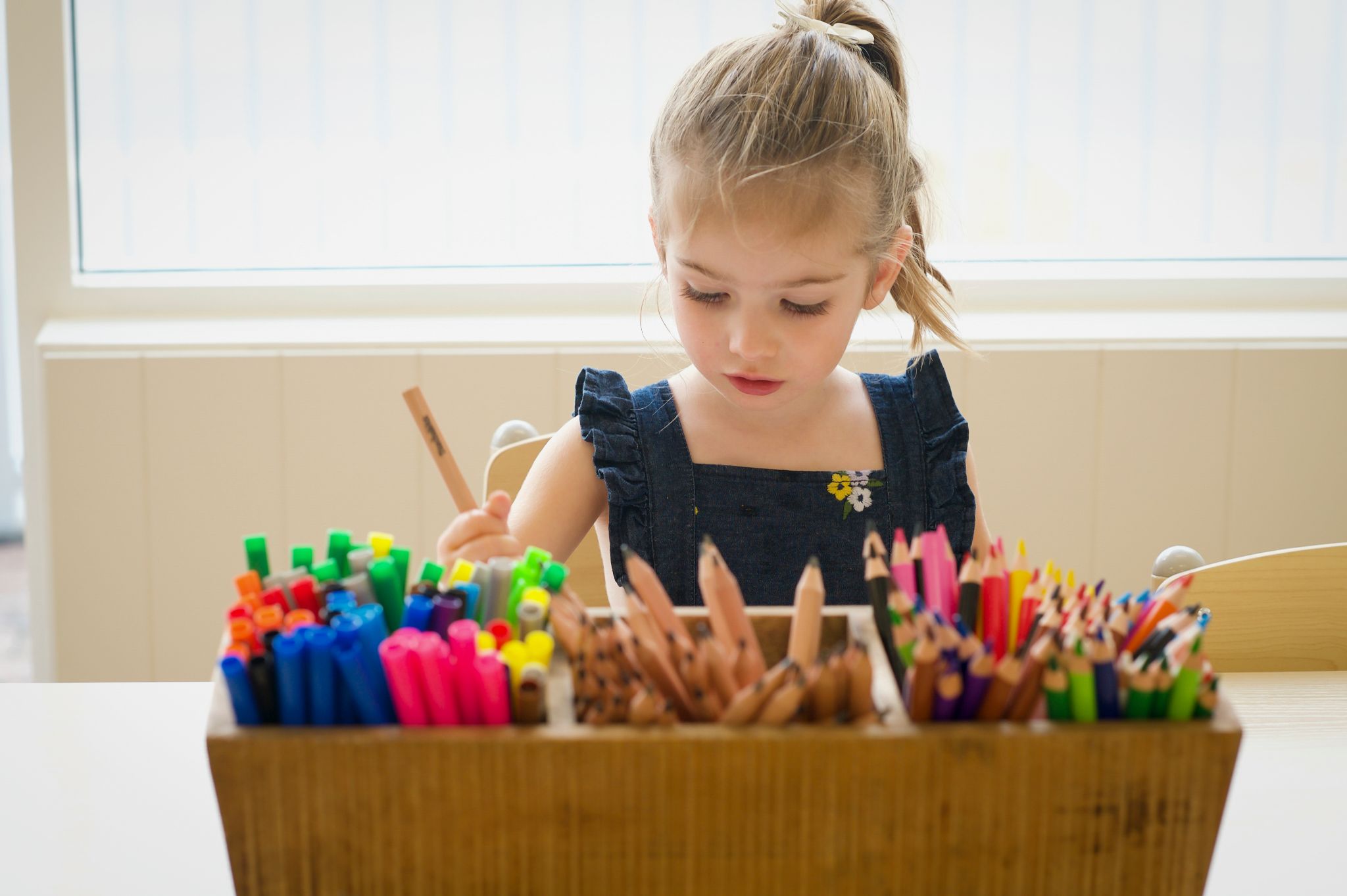 "Absolutely Thriving"
We enrolled our then 5 month old & 2 year old into Kiddiwinks prior to their opening. We were offered tours and opens days which was a lovely way to meet the educators and see the centre.
From the first day we were extremely happy with everything that Kiddiwinks had to offer – from the lovely teachers and well thought out daily programs to the tasty healthy kid friendly food.
My 2 year old Shiloh. loves 'kindy' so much that when she gets home she imitates what she's done during the day. We do a lot of circle time reading books and dancing, just like Miss Tyler does. Tyler this, Tyler that – I think she really loves her educator and takes a lot away from her days there, as thats all we hear. Its always great to see the new sayings or actions she's picked up from her days at daycare.
I have always felt comfortable sending my baby Bowie at just 5 months old, he is well cared for and loved from the second I hand him over to the moment i pick him up. He is absolutely thriving through not only watching the older kids play but also being given the access to sensory items that he doesn't have available at home. I love that he is offered the pureed version of the big kids lunches to extend his palate.
The location is perfect for us and parking is easy. Owners/Educators Toni and Nicole are so warm and caring plus very easy to communicate with both in person and phone/email – I have a bad habit of sending a late night or early morning email and every time there is a quick response with the perfect answer!
We have already personally recommended Kiddiwinks at Warriewood to all of our friends and family. Some have already followed suit but for others we look forward to them joining us when the time is right.
Thank you for taking such great care of our babies, we really love knowing they are in a safe and fun environment and we really appreciate the extra lengths you go to for our little family.
Warmest Regards,
– Emily and Andrew Lowndes
"5 stars from me!!"
"Kiddiwinks has been so good for my child. My daughter had never been in any other care so I was a bit anxious to see how she would go. I did my research into care options around the Northern beaches and when I came across Kiddiwinks (after two recommendations from other mothers) I decided to give it a go.
From the atmosphere, facilities, indoor and outdoor space – it was probably the best I've seen. The childcare workers are so nurturing and talk to the children on their level. The owners, Toni and Nicole are really nice and both have so many years of experience. They have hand-picked their staff and you can tell their attention is in the details.
The other thing I noticed is how happy all the kids are. That, of course, was the biggest tick in my book! Since my daughter started she hasn't wanted to leave. It's the best problem! She runs to daycare. She says "Bye mum" and runs off to start her day surrounded by her new friends and kind carers. I couldn't be happier – because neither could she!"
5 stars from me ⭐️ ⭐️ ⭐️⭐️⭐️
Thanks Kiddiwinks.
– Alisa